What is your first visit like?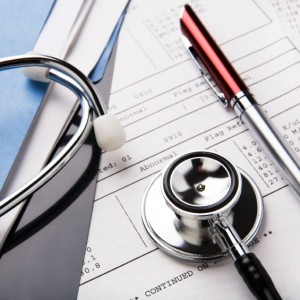 During your first office visit Dr. Mundeir will review your chief concerns along with a comprehensive look at your medical history. You are requested to bring in any recent lab or blood work results you may have done with other physicians. Any relevant physical exams are conducted and warranted laboratory testing (blood, urine, saliva, stool) will be ordered during your first office visit. An initial treatment plan will be drawn up and it may be altered when lab results come in.
Prior to your first visit you are requested to fill out an intake form. A first office visit usually lasts one and a half hours, you are asked to block off enough time in your schedule and come open to discussing anything and everything regarding your health care. The Homeopathic Intake is a two part process – the initial intake is medically oriented to establish a diagnosis and the follow up is a homeopathic intake; with each visit lasting approximately 1.5 hours.
I would like to be your partner in your health care – I teach you how to gain control of your own health and you participate in making decisions that affect your treatment under my guidance. Naturopathic Doctors concentrate on treating patients, not diseases and seek out the underlying cause of the disease.
Visit fees are as follows:
New patient visit  (1.5 – 2 hrs):   $345 – $460
Follow-up visit:
(20-30 minutes):   $115
(35-45 minutes):   $175
Payment is due in full at the time of service. Dr. Mundeir does not bill insurance. Upon your request, we can provide you with a form to submit to your insurance company. Please contact your insurance provider to see if they cover naturopathic medicine and if they will reimburse services of out-of-network providers.
Intake Questionnaire and Paperwork:
Prior to your initial office visit you will be emailed a link to fill out an initial visit questionnaire.  Please bring copies of any recent lab work (x-rays, blood work, urine studies, pap smear results, biopsy results, mammogram and other imaging studies) to your initial visit.
Please arrive early to your appointments.  An initial office visit usually lasts about one and a half hours.  You will receive consent and office policies forms to sign at your first visit.
We use ChARM EHR to communicate with patients and allow you to access your treatment plans and communicate with Dr. Mundeir.  Current patients can log in to the ChARM Patient Portal and message Dr. Mundeir with questions related to your care.